9 Jan
by admin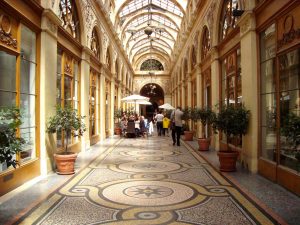 If you are a true art fanatic who loves to travel, be sure to check out some of the best places to which you can travel and see some of the most popular works of art. Combine your two passions and visit some of the famous art destinations all over the world. Galleries, museums, churches – the choice is yours. Make sure to check out our list of top places to visit if you truly enjoy art.
New York City, USA
Ask the people who have been to NYC – each and every one of them will tell you that it is the city of museums and different places to admire classical and modern art at all times. Metropolitan Museum of Art, Museum of Modern Art, American Museum of Natural History are just some of the famous art destinations in New York.
Paris, France
Paris is a city which has over 1000 museums and art galleries. Some of the most famous landmarks include the Louvre, where Leonardo Da Vinci's Mona Lisa is, Pompidou Centre – the National Museum of Modern Art and Galerie Vivienne. IT can be said that Paris itself is a work of art – just one trip to the city of lights and you will be mesmerized.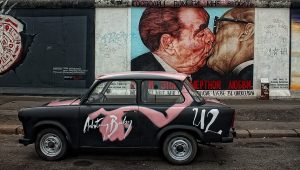 Berlin, Germany
In Berlin, you can find art in every street and around every corner. Street art is extremely popular in Berlin – one of the most famous spots of the city is in the Friedrichshain-Kreuzberg borough, where the part of the Berlin Wall is used as an open-air gallery – one of the largest in the world.
Tokyo, Japan
Tokyo has galleries spread all around the city, but they sure are worth the walk. Mori Art Museum, National Art Center and SCAI The Bathhouse are just some of the places every art lover should visit at least once in their lifetime. From classical art to contemporary and modern galleries, Tokyo has a vast number of places to offer.
Barcelona, Spain
It is certain that Barcelona is truly a piece of art – with its regular streets and colorful facades, it offers a great experience for art-loving tourists. Sagrada Familia and Parc Güell, the famous architectural works of Gaudi will leave you in awe. Museu Picasso, which holds many Picasso works is a must-visit art destination as well. Museu Nacional d'Art de Catalunya has a great number of Baroque and Gothic works and is definitely worth visiting.
London, UK
It doesn't matter whether you prefer classic art to modern and contemporary because London has everything you need to enjoy it all! The National Gallery has iconic works of art by Vincent Van Gogh and John Constable, while Tate Modern offers more modern art, like Picasso and Warhol. Saatchi Gallery is a great place for all the fans of contemporary art, mostly by unseen and young artists, or by visiting international artists who can rarely be seen in the UK.
Beijing, China
The most famous art destination in Beijing is most definitely the 798 Art Zone. Former industrial buildings have been turned into galleries and open-air art displays. Each and every type of art can be found here – photography, sculpture and fashion design are standing side by side in the 798 Art District. To see Chinese historical art, you should visit the Poly Art Museum.