7 Jan
by admin
Project management can be a difficult task if you do not have proper guidance. Project management is a combination of applying knowledge, skills, techniques, and tools to manage activities which will meet project requirements. To put it more simply, in order to make the project happen, good project management is needed. Plan, execute, initiate – all this with a single goal – complete a specific task within a planned budget and time. In order to manage projects successfully one needs to see the entire project's course from the beginning to the end and to make their practices flexible. Find some of the best practices for managing projects successfully in the list below
Do not be a control freak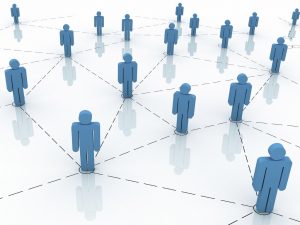 Try not to micromanage along the way of planning a project. Good project managers are those who do not try to control everything, who do not overanalyze things and who do not spend a lot of time on the tiniest details. Focus on getting things done and completing the project. Balance both your hard and soft skills for achieving the best results.
Be energetic
To be a good project manager, you need to respond to all the tasks swiftly and with agility. Forget about managing all the formal documentation and traditional leading, because it will slow you down for sure and extend the time needed for the completion of a project.
Always plan ahead
Planning is one of the most important steps for a successful project management. It must be organized, detailed and it should require the presence of the entire team of people working on the project.
Improve your tactics
Improving your project management practice in order to keep pace with the ongoing technological progress is another important task on the list. Technology is always looking forward to meeting the needs of the users. Thus, your approach to project management should be consistent with IT processes that accompany it.
Work on a project step-by-step
If you work on a project one task at a time, success is guaranteed. Your energy won't be wasted in one go and you will manage to complete all the aspects required completely. Get reviews and approvals, draw diagrams, plan and take time to complete the tasks.
Think about all the aspects
Have a clear picture in your head what is it you want from a project you are working on. Visualise all the aspects of the project and try to communicate your ideas to the rest of the team. Avoid unclear descriptions and complex words – think through and try to present your project management tactics as simple as possible.
Communicate with colleagues
Have an open relationship with the rest of the team – communication is the key to the successful completion of a project. Communication about all aspects reduces the risk of mistakes and saves both time and money.
Predict and manage risks
Risks are something every project carries with itself and they should be predicted and avoided. Assign someone who will be responsible for risk assessment and detecting potential problems with the project. Encourage your team members to report any concerns immediately. Yet, try not to obsess over risks to the point where your obsession interferes with a good project management. In the end, the success of the entire project depends on how good you manage the process.